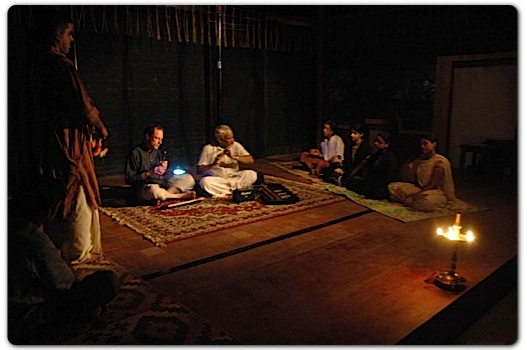 Projects :: Tudi, an organisation for the popularisation of traditional instruments (vadya) of Kerala; read more about Tudi in the online edition of The Hindu (11 june 2010).
With assistance of learned artists, P. Nanda Kumar has succeeded in playing classical Ragas and Keerthanas on the Idakka, Kerala's most delicate and verstile instrument.
At present, he is involved in a comparative study wherein the scope for integration of the laya (rhythmic) aspects and improvisation in various talas in Idakka and Mridangam performermance stands central.
He has further contributed to the new South Asia department of the Royal Tropical Museum Amsterdam.